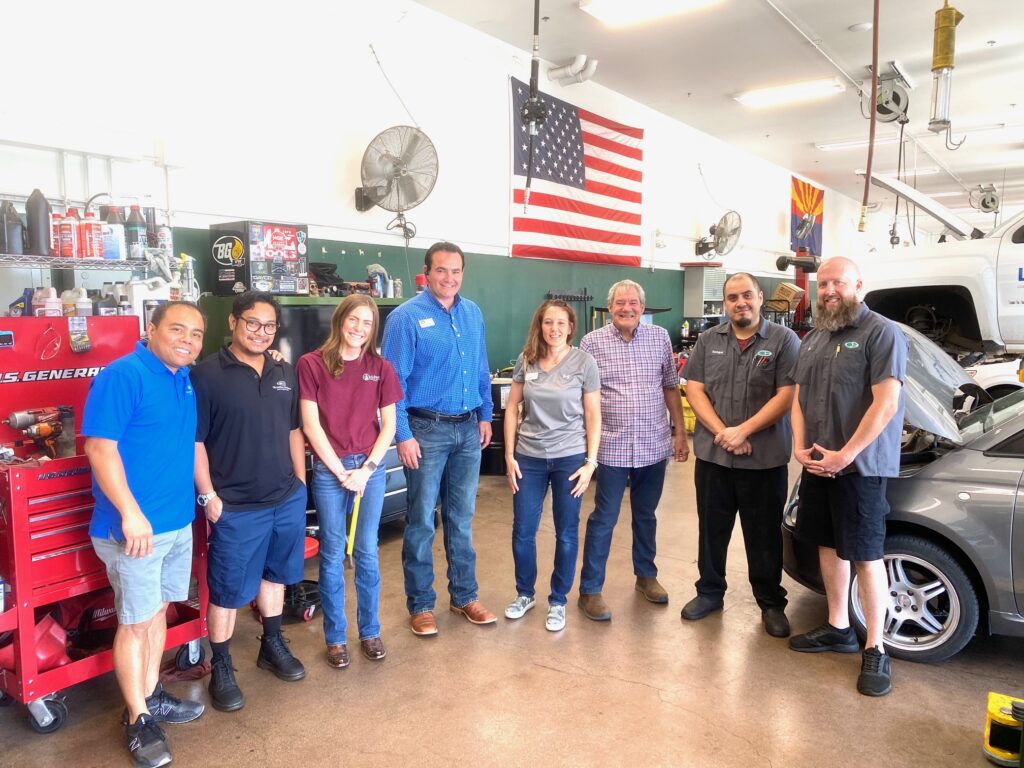 Matthew 22:39 – Love your neighbor as yourself.
Since 2018 our team has been involved with the local Gilbert community changing the lives of our neighbors. We have been blessed with wonderful partners and donors that have given us the strength, resolve, and ability to give back. Our team is honored to donate our resources to lift others up and improve the lives of the community. We've done this through fixing and donating cars to those in need, participating in our local National Service Day, and working with Midwest Food Bank to help feed families in need. God has given us many blessings and abilities. We can't wait to share that with you.
Please join us in celebrating the wonderful blessings we have been given. We hope you will be a part in whatever small way you can!